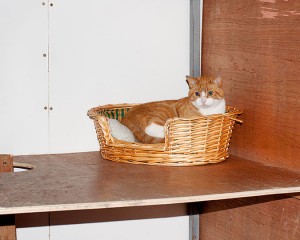 Our Cattery is a completely seperate building with 12 units for cats. Each individual unit is designed to give your cat privacy and security with a snug draft free bedding area thereby providing a comfortable and relaxing place for snoozing. All units have climbing shelves which allow cats to climb up and watch the outside activities. Heating is provided and all dietary requirements as per the owner request.
All cats staying in our cattery must have an up to date vaccination cert signed by a veterinary surgeon presented on arrival,there will be no exceptions.
Cats must be vaccinated against Feline enteritis,feline influenza.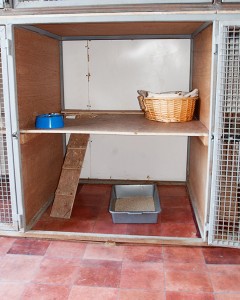 We reccomend you bring your pets favourite toy or blanket or even a piece of your own clothing to help ease the transition.